Alexander Baсhmann, Founder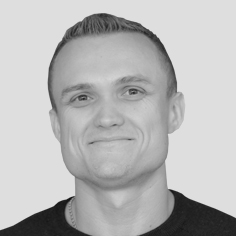 Admitad GmbH Founder and CEO. Alexander has been working with the Internet since the age of 15. He started out by developing his own websites and ways to make money from them. Alexander soon become one of the Top 10 publishers in Germany, where he remained for several years.
Currently he develops tools for the Admitad affiliate network, gives consultations to advertisers and publishers on affiliate marketing, as well as on developing new business models for CPA marketing and the launch
of related projects.
Many top Admitad publishers have received personal tips and advice from CEO himself, helping them to reach a net dollar profit in tens of thousands
per month.
Alexander is a devoted fan of the Audi brand and the Mechta (Dream) Cafe in Moscow. Alexander Bachmann has just one hobby − his job. This is what he devotes all of his time to, including on weekends, holidays, and even rare vacation times.