EPC

7$

CR

0.48%

CR for 48 hours

0.46%

Approval rate

95.00%

Cookie lifetime

15

days

Avg. hold time

90

days

Average payment time

91

day
Banners and Links
"Dynamic ads" tool shows ads for Aliexpress products to the users based on their browsing behavior on AliExpress.com and the content of your website, so that a users see ads for only those products that they are interested in. Such targeting helps to increase the click-through rate of your ad and thus your reward. You can find more information about this tool in Help center.
Program Analytics
Product Feeds
Here you can get a link to original product feed of this program. Links in product descriptions have been replaced by deeplinks. Time of last updating has also been added.
Products: &nbsp&nbsp Updated: &nbsp&nbsp Updated by advertiser:
Landing pages
This section provides the rating of landing pages of this affiliate program. You can learn and compare the average cost for click and conversion rates of different landing pages, or get links to them.
Program Review
Why Admitad?
detail analytics and useful tools,
express payment without fee,
enormous range of affiliate programs,
trusted by 658502 publishers,
and much more.
This affiliate program is a part of the Admitad affiliate network
In order to start cooperation with the program, first you need to register in the system.
To guarantee the medical products in limited supply, out of an abundance of caution, Alibaba WW have decided to temporarily move face masks and mediсal consumables out of Alibaba WW Affiliate Program from March 23, 2020 PST.
Orders of the following categories, which are created after March 23,2020 PST, won't be paid by advertiser:
Launched in 1999, Alibaba.com is is the world's largest B2B global trade marketplace and the leading provider of online marketing services for importers and exporters. They have tens of millions of products, including Consumer Electronics, Apparel, Beauty & Personal Care and so on. The CPS Affiliate Program is free and easy to join. Alibaba buyers are from more than 200 countries & regions and one buyer value can reach to $200.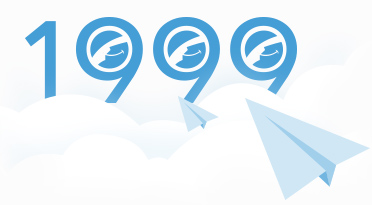 Alibaba Mission
As part of the Alibaba Group, the mission of Alibaba.com is to make it easy to do business anywhere.

They do this by giving suppliers the tools necessary to reach a global audience for their products, and by helping buyers find products and suppliers quickly and efficiently.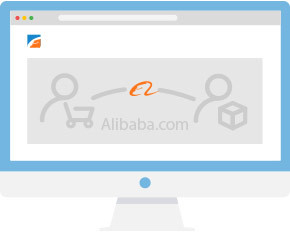 One-Stop Sourcing
Alibaba.com brings hundreds of millions of products in over 40 different major categories, including consumer electronics, machinery and apparel.

Buyers for these products are located in 190+ countries and regions, and exchange hundreds of thousands of messages with suppliers on the platform each day.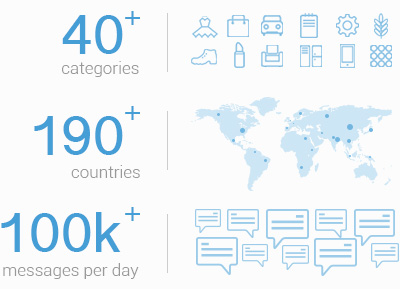 Please pay attention that you can only create deeplinks leading to products. It is impossible to create deeplinks leading to product categories and promotional landing pages.
All variants of using the word Alibaba, including misspellings like "allibaba" + different combinations in contextual advertising are PROHIBITED. Publishers will be immediately disconnected from the offer and will not be paid any commission for their orders. You can find the examples of prohibited keywords HERE.
Basics
Targeting Audience : Trading company, distributor, wholesaler, retailer and small business owners. Especially Amazon seller, Ebay seller, Aliexpress seller or Shopify users and so on.
GEO recommendation: US IT DE FR GB CA ID MX KR BR AU ES ZA NL PL RU SA SG AE CO JP ZA TH NZ PL BE PA PT
Last changes were recorded on 24.10.2019
Traffic Sources
SEM
| | |
| --- | --- |
| Is it allowed to drive immediate search engine traffic directly to the Advertiser's website without using a pre-landing page? | Allowed |
| Is it allowed to use the advertiser's company name as an ad keyword? (# brand_name) | Forbidden |
| Is it allowed to display a contextual advertisement if the user has mistyped the Advertiser's company name? (# brand_namr) | Forbidden |
| Is it allowed to display a contextual advertisement if the user has specified the Advertiser's company name and an additional word? (# brand_name_promo) | Forbidden |
| Is it allowed to use the Advertiser's company name in the header or copy of an advertisement? | Forbidden |
| Is it allowed to use the Advertiser's company name in the link? (# myurl.ru/brand_name) | Forbidden |
| Is contextual advertising allowed on Google? | Needs approval |
| Is contextual advertising allowed on Yandex? | Needs approval |
| Is contextual advertising allowed on Begun? | Needs approval |
Social Media
| | |
| --- | --- |
| Is in-app advertising allowed on social media? | Allowed |
| Is targeted advertising allowed on social media? | Allowed |
| Is advertising allowed in public groups on social media? | Allowed |
| Is it allowed to create public groups on behalf of the Advertiser? | Forbidden |
| Is advertising on Facebook allowed? | Allowed |
| Is advertising on VK allowed? | Allowed |
| Is advertising on Odnoklassniki (ok.ru) allowed? | Allowed |
Others
| | |
| --- | --- |
| Cashback | Allowed |
| PopUp / ClickUnder | Forbidden |
| Doorway pages | Needs approval |
| Email Marketing | Needs approval |
| Brand bidding | Forbidden |
| Incentive | Forbidden |
| Toolbar | Needs approval |
| Adult | Forbidden |
| Banner-teaser networks | Needs approval |
| YouTube Channel | Allowed |
Last changes were recorded on 17.04.2019