Program information
Why Admitad?
— detail analytics and useful tools,
— express payments,
— enormous range of affiliate programs,
— trusted by 645738 publishers,
— and much more.
Join the affiliate program VPN Surfshark [CPA, Android] Many GEOs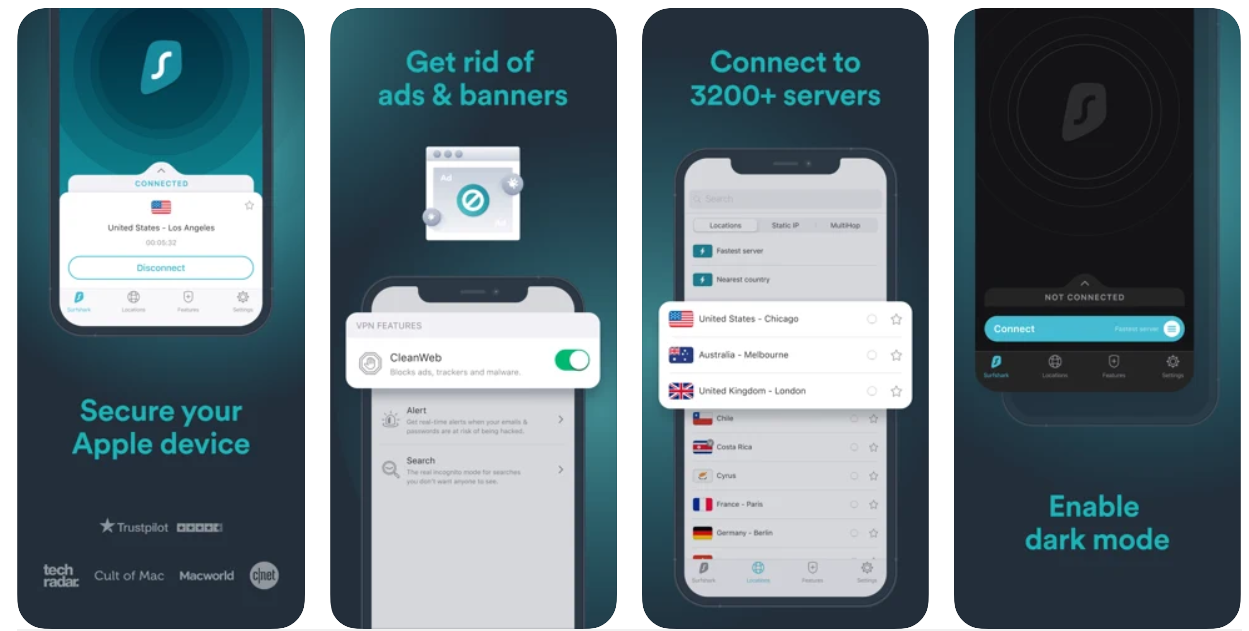 Wherever you go, your phone goes. And so does your private information. We made it our mission to secure your digital life, with zero effort on your part.
Your privacy and security are important - but it takes a lot of time to manage things like that. Unless, that is, you install Surfshark VPN.
Requirements for VPN Surfshark [CPA, Android] Many GEOs :
Hard KPI :
From trial to subscriptions > 10 %
Publisher comission for trials - $5.59
Geo : ​
Austria

Australia

Belarus

Belgium

United Kingdom

Hong Kong

Canada

Netherlands (Holland)

Italy

Ireland

New Zealand

Norway

Russia

United States of America

France

Sweden

Japan

Germany

Finland

Luxembourg
Target audience :
Device version :
Requires Android 5.0 and later

Size :42 M
Allowed traffic sources:
Social media channels

In-app

Banner ads

Pop up/ Clickunder (by

TikTok

Adult

Influencer Marketing
Traffic Restrictions:
Additional materials and creatives :
You will find creatives on the links:
https://www.dropbox.com/sh/xykagufa476drod/AADJH_k7gmTTyLIlhaAgG_NSa?dl=0
https://www.dropbox.com/sh/x6llj5nh2bk2yet/AACLhYM2deDLL47Ia0i1LjtUa?dl=0
https://drive.google.com/drive/u/0/folders/1yr5nV811xdf1bK7qQCc2-ETzbVSE2IU9
https://drive.google.com/drive/u/1/folders/1bcHMUp21ZakC3rzv86ZKr6C5tFkY6Zzx
Self-made creatives must be approved by your personal publisher manager or via admitad's ticket system!
All self-made creatives for approval must be named by [Number of creative]_[PublisherID]_[GEO]_[Name of creative]. (Name of creative is optional)

Best Regards, admitad afilliate team!