Program information
Why Admitad?
— detail analytics and useful tools,
— express payments,
— enormous range of affiliate programs,
— trusted by 645738 publishers,
— and much more.
Подключайтесь к партнёрской программе Медитация и Сон [CPA, IOS] WW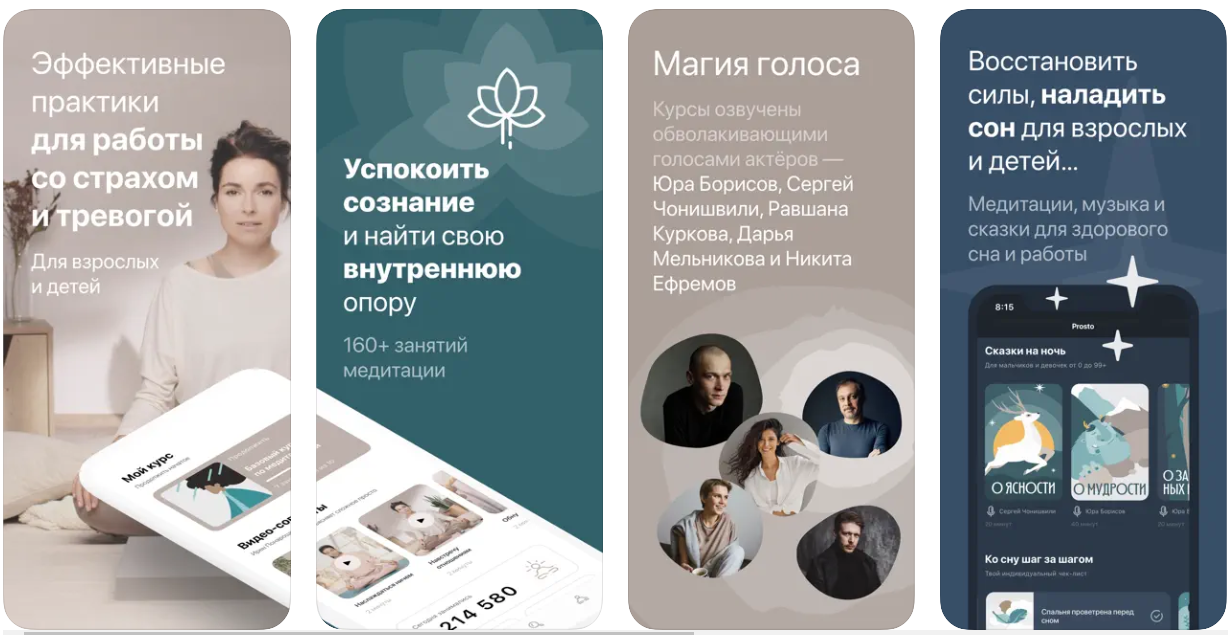 Мир быстро меняется. Нам необходима регулярная «перезагрузка». 10 минут на медитацию — это простой способ очистить ум, восстановить энергию и сохранить чистоту восприятия.
Наша задача сделать медитацию понятной и простой. Мы убеждены, что медитация помогает стать более искренним с собой, разобраться со своими целями и приоритетами, подготовиться к переменам и развитию.
Более 60 уроков разделены на курсы.
• Основы (работаем с дыханием и телом).
• Сон (практикуем простые ритуалы для безмятежного, ресурсного сна).
• Стресс (находим и отпускаем напряжение в теле и сознании).
• Работа (улучшаем концентрацию и продуктивность).
• Счастье (изучаем природу внутреннего счастья).
Требования к партнёрской программе :
Гео:
ВЕСЬ МИР + ТОЛЬКО РУССКОГОВОРЯЩАЯ АУДИТОРИЯ
Целевая Аудитория :
Жен, от 18 лет, доход средний и выше, которые интересуются метальным здоровьем. Для аудитории Андроид маркета прописываем интересующий модельный ряд телефонов
Версия ОС :
Требуется iOS 12.0 или новее.

Размер :

49,7 МБ
Вознаграждение вебмастера за Trial 489 рублей.
KPI на фрод: минимальный CR клик/инсталл 0,3%
Разрешённые источники:
Паблики в соц. Сетях

Telegram

MyTarget

Yandex

TikTok

ASA

Google Ads

Snapchat Ads

Adult

in-app

Incentive traffic

Youtube
Запрещенные источники:
Adult

Мотивированный трафик
Дополнительные материалы и Креативы:
Официальные креативы от рекламодателя можно найти

здесь

При обнаружении несогласованных креативов паблишер отправляется в блеклист и установки не оплачиваются!
Собственные рекламные материалы необходимо согласовывать у вашего личного менеджера или через тикеты. В теме письма указывайте свой логин и название оффера.Креативы согласовываем два раза в неделю - понедельник и четверг.
Пример: "Креативы от user3566 для Медитация и сон [Android,non-incent, RU+CIS]".
После достижения 100 установок , просьба обратится к менеджеру программы за качеством трафика.
Best regards, admitad affiliate team!